Dancers Against Cancer raised about $3,000 Saturday at their benefit concert for the Make-a-Wish Foundation and for SFA senior Cameron Holloway. 
The concert featured SFA's Glee Club, the Krumping Slow Dance Organization and the 63 girls who make up the Dancers Against Cancer.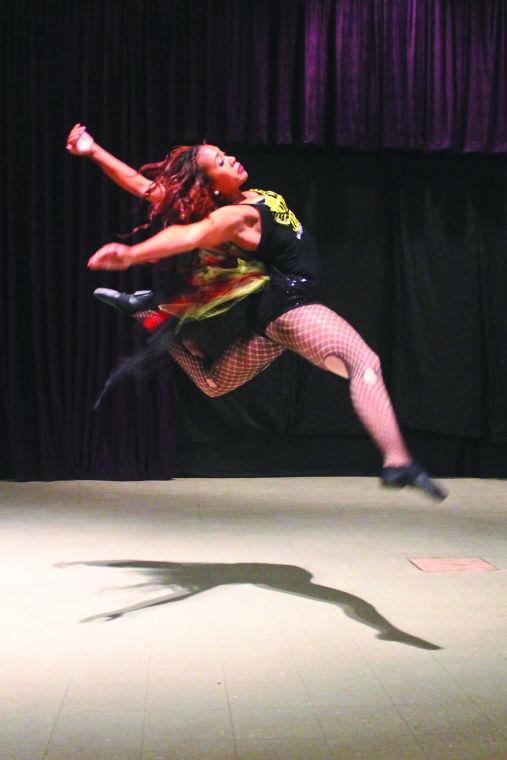 "I wanted to be able to dance and to make money to go to a good cause," Breann Constantine, one of the dancers, said. 
Tickets to the event were $3 for students and $5 for general admission. The Dancers voted on one national organization and one local cause to split the profits of the event. The donations of this fundraiser were split between the Make-a-Wish Foundation and Holloway. 
Holloway is a senior marketing major at SFA. He was diagnosed with stage two Hodgkin's Lymphoma in March, and went through four rounds of chemotherapy after his diagnosis. He and his girlfriend, Lauren Probus, drove to Houston every day for 19 days so he could receive his radiation treatments at the beginning of the semester, all while juggling 16 hours of classes. 
Holloway gave a humbling speech during the Dancer's Against Cancer event.
"He gave us all the credit. He said it was all his parents and me, but it was really his attitude that made things easier," Probus said. "On the days that I was tired, he was more tired, and there was no reason to complain because I was watching him go through this."
Holloway completed treatment on Sept. 16. Holloway is in remission and is cancer-free. Probus and Holloway are now engaged to be married. 
Shelbé Probasco was friends with Holloway when they first started at SFA together and when she learned of his condition, she knew she had to do something. 
Starting out as an excuse to dance, Probasco eventually turned her hobby into wanting to help save lives. This idea started Dancers Against Cancer in 2011. 
After Probasco witnessed the cancer lap at Relay for Life, in which all cancer survivors and those affected by cancer take the first lap around the track, Probasco decided she wanted to become further involved in the organization.
"It finally hit me. This is why we do what we do, and it's a selfless act to do what you love," Probasco said. 
Holloway plans to donate some of the money that was donated to him by Dancers Against Cancer to someone else who has been diagnosed with Hodgkin's Lymphoma.  
Dancers Against Cancer holds auditions at the beginning of each semester to become part of the team. 
Find Dancers Against Cancer on Facebook for more information.